Directories and Wayfinding Signs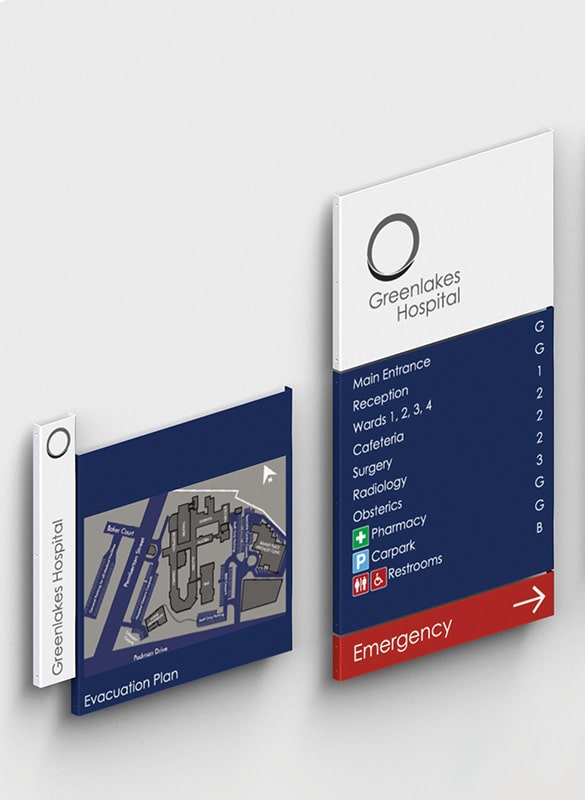 The eCORE Signage System is well suited to these dynamic environments. The modularity of the system provides for easy removal or additions of panels to address changes in a dynamic environment. eCORE can be further enhanced by adding graphic elements such as logos, symbols, numbers or directional arrows either laser cut into panels, produced as cantilevered feature panels or as 3D acrylic elements.
"Our team of designers worked for two years developing the eCORE Signage System to ensure we ended up with a system that provided internal signage and external signage solutions in a simple, cost effective and environmentally considered manner."

Ben Robinson
Design and Innovation Team
Programmed
Hospital Wayfinding Solutions
The use of separate panels means damaged panels or new copy requirements can be changed easily.
Hospital Signage Examples