Directories and Wayfinding Signs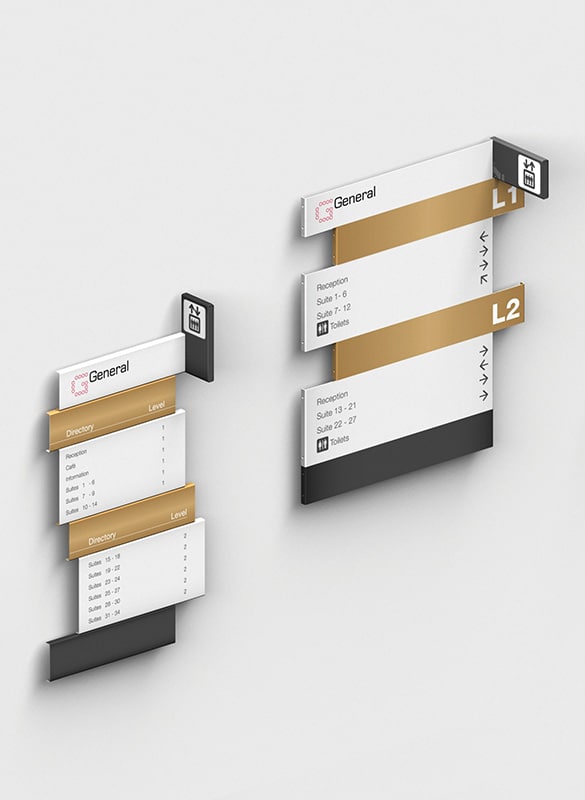 The eCORE Signage System is ideal for corporate signage solutions. Standard panels can be orientated and combined as required to form single or multi-panel signs. Directories and wayfinding signs can be designed to allow for ease of switching out of panels. Every panel is manufactured with computer controlled precision and a focus on quality.
"Our team of designers worked for two years developing the eCORE Signage System to ensure we ended up with a system that provided internal signage and external signage solutions in a simple, cost effective and environmentally considered manner."

Ben Robinson
Design and Innovation Team
Programmed
Corporate Signage Solutions
The eCORE Signage System provides not only up to 25% savings on project costs, but savings related to initial design and future replacement and maintenance costs. Ideal for Corporate signage.
Examples