Directional Signage Customised For You
eCore is an ideal wayfinding and directional signage solution for health, educational and corporate environments. Its flexibility and multi-panel modular design has been purposely engineered as a stand-alone system or to be incorporated into the look and feel of an existing wayfinding signage or directional signage system.
The modularity of the system provides for easy removal or additions of panels to address changes in a dynamic environment.
The modular system also allows for the design of single or multi-panel signs for wayfinding, directional or informative purposes, in both interior and exterior environments.
eCore virtually provides endless combinations to create wayfinding and directional signage which have cut-through and impact. The face panels can be fixed to a variety of substrates such as wood or concrete to create or carry through a design element. eCore is only limited by your imagination.
Our Industries
Building
Customised business signs for buildings, business parks and office spaces.
Retail
Multi-site, national signage project solutions that boosts branding and help your business grow.
Corporate
Cost-effective corporate signage solutions that is aligned with your branding strategy.
Education
Wayfinding signage for schools, university campuses and educational centres – interior & exterior.
Healthcare
Directional signage that simplifies the complex layout of your carparks, facility and buildings.
Aged Care
Simple and easy signage system on your site that guides residents and visitors to the right place.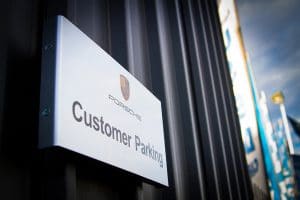 Save up to 25% on signage projects
eCORE is a simple, effective and considered modular signage system that provides virtually unlimited design options customisable to any interior or exterior environment. It can even be adapted to complement an existing system while delivering significant cost savings over custom built solutions.