Directories and Wayfinding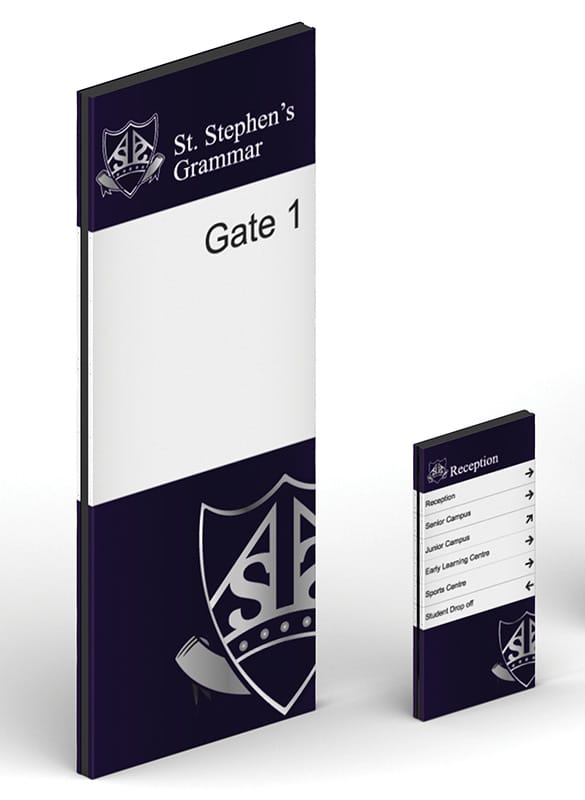 The versatility of the eCORE Signage System provides for the design of a variety of external signage solutions. From double sided monoliths to under awning and suspended sign applications. The eCORE Signage System is for school signage.
"Our team of designers worked for two years developing the eCORE Signage System to ensure we ended up with a system that provided internal signage and external signage solutions in a simple, cost effective and environmentally considered manner."

Ben Robinson
Design and Innovation Team
Programmed
The use of separate panels means damaged panels or new copy requirements can be changed easily.
Educational Signage Examples